Description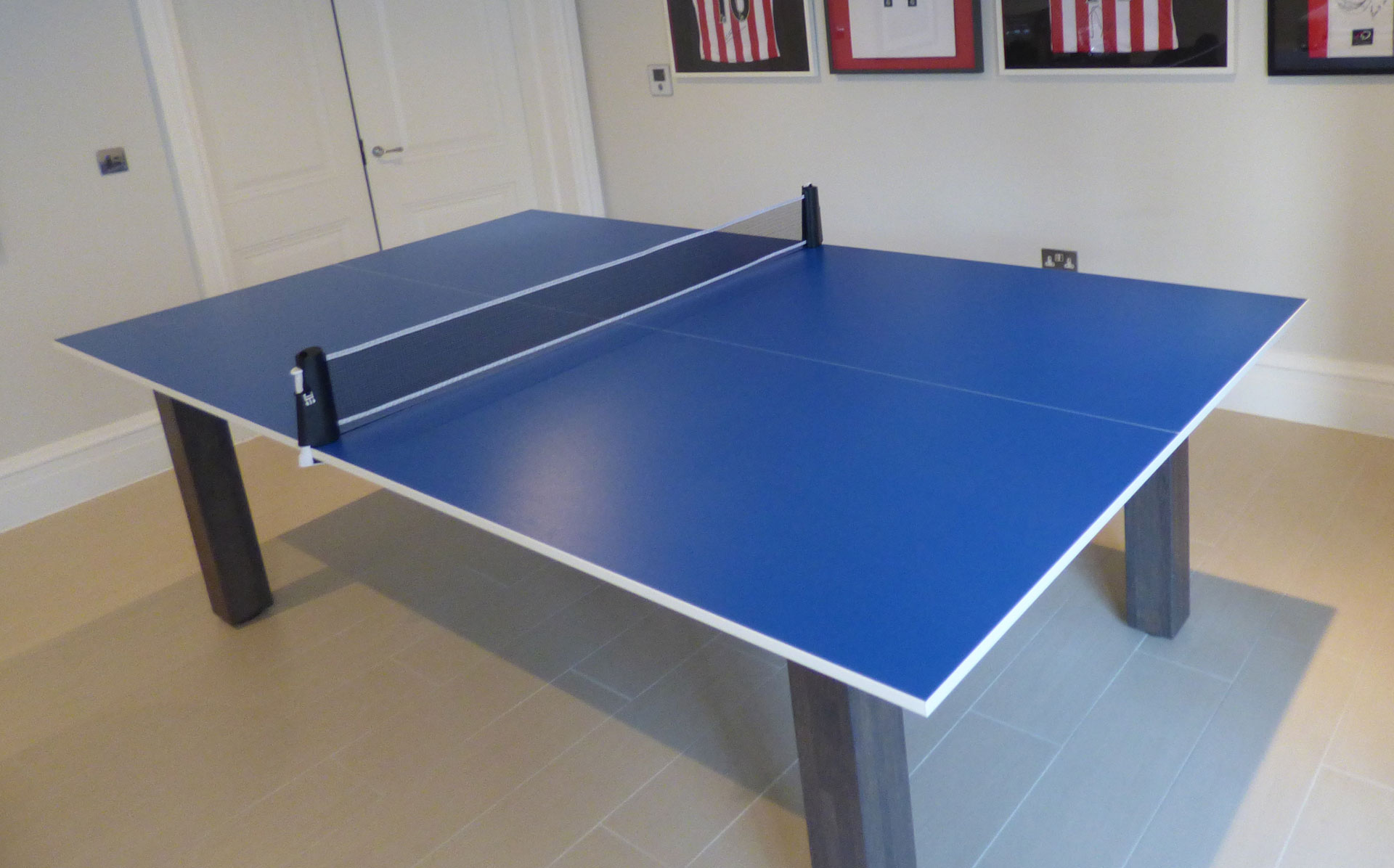 All Table Tennis Tops are supplied with a retractable net, 2 bats and 3 balls.
This Table Tennis Top is perfect to turn your pool table into an all around games table. Available in 3 different sizes to fit your room and table, the top comes in two separate sections and they have 3 blocks underneath each top which fit against the cushion of your table to ensure that the top doesn't move whilst being used.
The Table Tennis top comes in two different colours, blue (available in all colours) and black (only available as a standard size)
Please allow for lead times of approximately 6-8 weeks for our Table Tennis Tops, if you have any further question please contact us.